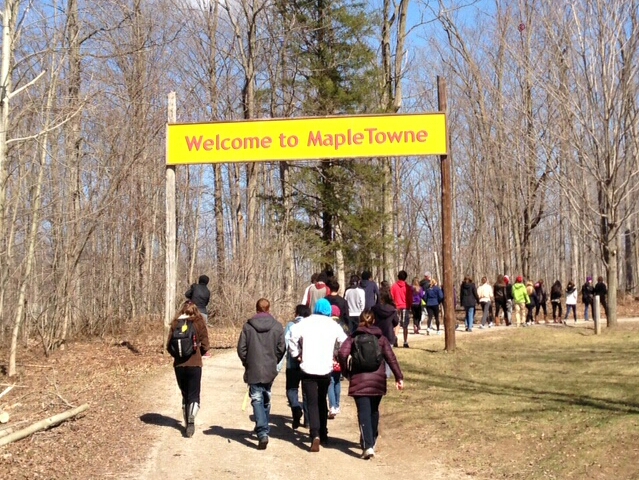 Across Ontario, sugar maples and the syrup industry play an important role in the health and well-being of both rural and Aboriginal communities. Many believe that the maple syrup industry is likely being affected by climate change. Our goal is to contribute to the long-term sustainability of the industry by supporting the development and profitability of the industry, documenting the value of maple syrup, and promoting climate change adaptation strategies.
Completed Project:
The Ontario Maple Syrup Agri-Food Value Chain: Enhanced Competitiveness through Innovation and Capacity Development
This project, sponsored by Ontario Ministry of Agriculture and Rural Affairs identified competitive, innovative opportunities for capacity development across Ontario's maple syrup agri-food value chain in rural and Indigenous communities. Please the Publications page for more information.
Completed Projects:
Maple Syrup, Climate Change and Resilience: A Longitudinal Study
Funded by the Social Science and Humanities Research Council of Canada, this five year project is focused on maple syrup production and the impacts of climate change.
In particular, our program of work uses resilience thinking to understand how change and the capacity to adapt, transform and persist underpins resilience in interconnected social-ecological systems. Using maple syrup production and sugar maple (acer saccarum) ecosystems as a focus, the project extends resiliency thinking to include analysis of resilient adaptation to climate change across historical, contemporary and future time periods. It also highlights the importance of understanding how people and their biophysical environments actively co-construct both change and resilience. The project includes the collection and assessment of archival and oral history data, an evaluation of current management practices and the production of future forecast maps. The work is being conducted by a transdisciplinary team consisting of academics and community team partners. The team includes multiple ways of knowing including Indigenous, government, community, non-government organization, scientific and humanity-based perspectives. Please see the Publications page for more information.
Climate Change SOS: Save Our Syrup!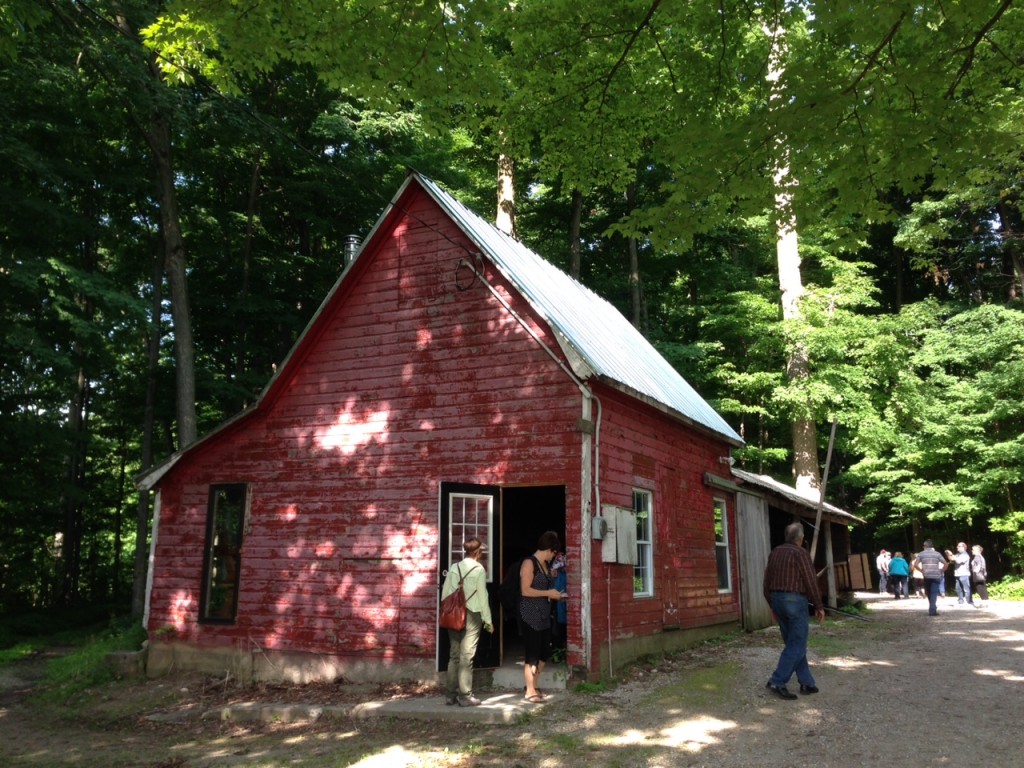 CCSOS was a funded pilot program geared towards high school students highlighting the effect of climate change on one of eastern Canada's great natural assets and contributions to the cultural landscape – the sugar maple and maple syrup. The pilot brought students to the Mountsberg conservation area where they explored a working maple sugar bush. The Wilfrid Laurier University team helped developed the sugarbush monitoring program (using a citizen science model) and evaluated the impact of the CCSOS program on participant's knowledge, attitudes and behaviours associated with climate change and maple syrup. Following the funded pilot period, the program is now delivered year-around to complement educational programming offered at the Mountsberg conservation area. See: http://www.conservationhalton.ca/field-trips-intermediate-senior